Basingstoke
Painting & Decorating
We work hard to provide a professional and fast service for our customers whilst maintaining the highest quality of decorating work. We quote at very competitive prices and deliver to a high standard. Paints are supplied at no extra cost for collection. Using a dust free sanding system and quick dry low odour paints are used whenever possible to ensure the least disturbance while the work is carried out.
"I strive to keep JDS Decorating a professional and reliable painting and decorating service for both residential & commercial properties. If you need assistance with your decorating projects, we would be happy to help."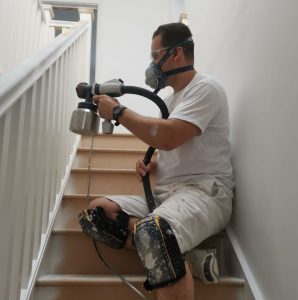 "Thank you again for another great job and wouldn't hesitate to use for future decorating jobs – have already recommended to friends and family.
Walls, ceilings, skirting, door frames and doors, windowsills and stair banisters we've pretty much had everything painted by Craig and he's done a great job. Some minor touch ups have been required but Craig has done these without question or fuss."
"Craig did a Outstanding job of our kitchen, bathroom and storage area. Arrived on time, worked very hard, was professional and very satisfied with work done. Craig did a few other bits and pieces to a high standard. Definitely will use Craig again." 
Here are a few of our various decorating projects. As you can see, we pride in ourselves in getting a immaculate and perfect finish. Please feel free to browse our gallery on the link below.